Corporate Social Responsibility – a Valuable Recruitment Tool
A meaningful and well promoted CSR strategy is an excellent way to both attract and retain top talent in all organisations, including small and medium enterprises (SMEs).
Salary & benefits are not enough
In a tight employment market where employees are becoming increasingly selective about who they work for and where salary and benefits are not the only deciding factor, Corporate Social Responsibility can become an important recruitment tool. Organisations need to look at other ways of making themselves attractive to the best candidates.
Candidates increasingly judge potential employers on more than just the standard set of benefits. Some of the best candidates only want to work for a company that aligns with their own values – whether that is to do with the environment, inclusiveness or social consciousness.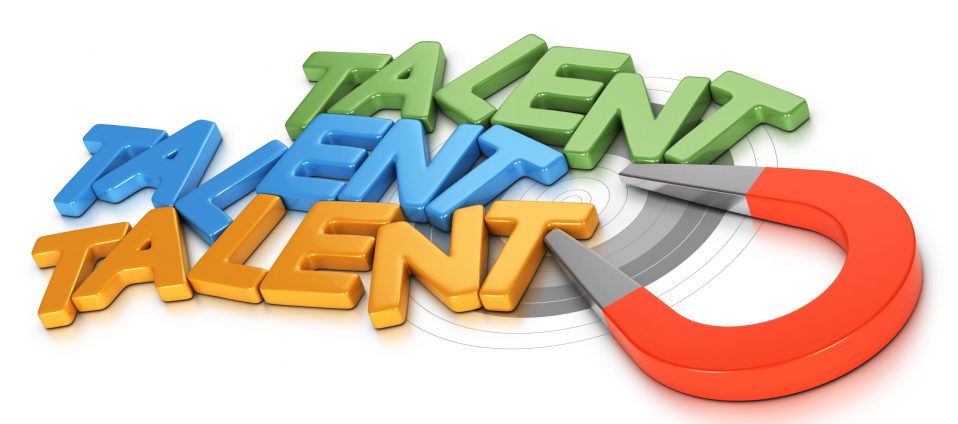 CSR – It's not just for "big business"
CSR should be a tool for recruitment, particularly as for many SMEs, where recruiting the right staff with relevant skills can be the trickiest business challenge of all. The idea that a CSR strategy is just for big business is a thing of the past. In this increasingly competitive employment market demonstrating your organisation's commitment to sustainability, philanthropy and diversity, equity and inclusion (DEI) will help you both attract and retain top performers.
CSR is good for business
Too often, CSR is seen as an aside to the business, something that gets in the way of real work. But it's not just a feel-good activity; there is a strong business case to be made for CSR. Principles and profit needn't be rivals. However, it is important to point out that you need to believe in your CSR and implement a strategy that delivers on its promises. A flawed CSR initiative can potentially do more damage than good.
CSR differentiates your business
CSR often serves as a genuine point of differentiation for the company. It's important that you characterise CSR as part of your overall workplace culture. It's not enough to simply have a comprehensive CSR program. Your talent needs to know about it. We recommend companies who set sustainability as goals for the future promote them during their recruitment process to attract the best talent and develop a culture from the outset.
CSR improves job satisfaction
Working at an organisation where employees view their CSR efforts as positive, has a significant and favourable impact on how they rate their pride in the organization, their overall satisfaction, their willingness to recommend it as a place to work and their intention to stay.
Top tips for utilising CSR in the recruitment process:
Include CSR credentials on your job advertisement
As a recruitment agency we strongly believe the promotion of your CSR credentials is vital for attracting the highest calibre of candidates. When advertising a role, always include CSR goals and achievements within the job advertisement.
Have a strong CSR page on your website and posts on your social media accounts
Candidates will research your website and social media posts. A CSR webpage with details about initiatives, articles about the impact of your CSR program, and where possible first-hand accounts from current employees touting your CSR prowess should have dominance on your website and be included on social media strategy
Make sure your recruiters understand the importance
Those responsible for selling your brand to candidates must understand the importance of CSR as a recruitment tool and be ready to send that message to candidates. They should be well versed in the philosophy and achievements, well prepared to both promote and answer any questions that come their way.
Bond CSR to Your Brand.
Demonstrating the impact your organisation has on the community reveals a lot about your organisation's values and beliefs to potential candidates. Characterise CSR as part of your overall workplace culture. This may not only influence a candidate's decision to choose your company, but it can also influence future talent's perception of your brand
Give your business a competitive advantage
Attracting top talent will always be one of the most crucial elements of a successful business and an important source for an organisation's competitive advantage. CSR humanises an organisation in ways that other facets of the job cannot; By fully integrating social responsibility into the very framework of your organisation, you'll be positioned to stay well ahead of the recruitment and retention curve.
About TRBtalent
The Recruitment Bureau is a Kent based recruitment agency specialising in the Sales, Marketing and Customer Services sector. CSR is important to us. We have embedded policies in ensuring our commitment to Equity, Diversity & Inclusiveness when recruiting. We celebrate securing new recruitment contracts by planting five trees on National Trust properties and to celebrate every new role we fill and we support our partner charity Mind with a £25 donation, specifically in its promotion of workplace wellbeing.
If you would like to discuss your recruitment needs or even have a chat about how best to adopt a meaningful CSR policy then please get in Contact