corpotate-social-responsibility-slider
Corporate Social Responsibility
We hope, as an organisation looking for a recruitment partner, you would like to work with an ethical business, such as ours, with a strong belief in Corporate Social Responsibility (CSR)
Finding the right candidates for your organisation
Strong CSR helps businesses attract candidates
Corporate Social Responsibility (CSR) plays an important role in employee recruitment. Companies with reputations for corporate social responsibility attract more applicants and potential applicants use information about CSR as signals about the probable working conditions and the way it treats its employees.
CSR is important to us
As a recruitment company the CSR of the companies we work with is also important. Ensuring candidates are accessing a fair and ethical workplace is a fundamental pillar in any recruiter's practices. At the most basic level, we have a responsibility to the candidates we place to ensure they are safe from bribery, corruption, exploitation, forced labour or modern slavery.
---
Below you will find some of the ways we demonstrate our commitment to CSR
---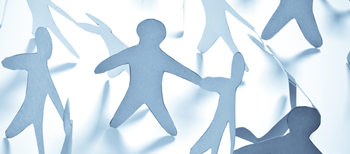 We are committed to promoting equal opportunity, diversity & helping our clients to remove unconscious bias in the recruitment process.
Diversity, Equity & Inclusion
The Recruitment Bureau is commited to a policy of equal opportunity and diversity for all candidates. We ask all candidates that we interview to complete an online form to help us monitor the effectiveness of this policy.
Removing unconscious bias
We strongly recommend utilising screening tests at the earliest point in the recruitment process as the most effective way of helping to identify the candidates with the skills and talents you are looking for.
Once we know the skills are there we can then start looking at other important factors including screening for personality and cultural fit. By utilising testing as part of the recruitment process all applicants are equal with an unbiased opportunity to showcase themselves. This ensures you get to choose from a shortlist of the best talent from all walks of life. Research clearly shows that diverse teams perform better.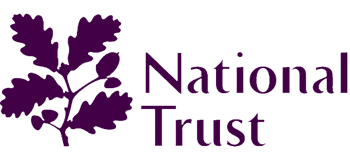 When we are awarded a contract to fill a role in your organisation, as well as doing everything to find your perfect candidate, we will also say thank you by planting 5 trees with The National Trust
We just like trees and know the more we plant the better it is for our planet and the environment we live in.
What better way to celebrate our success in finding new roles to fill, than to plant some trees!
Why more trees matter
Trees create new homes for creatures big and small, increase biodiversity and tackle climate change by absorbing carbon. They also support a local area by providing opportunities for jobs and training.
The National Trust are aiming to plant and establish 20 million trees by 2030. So if you want to be part of creating more woodland across the UK please get in contact and tell us about your hiring needs.
The importance of having an open culture around mental health at work is vital. We are proud that Mind is our partner charity. By choosing to work with TRB it enables us to contribute to their fantastic work on improving services, raising awareness and promoting understanding around mental health issues. In particular their commitment to helping organisations improve workplace wellbeing.
Don't take this the wrong way, this is no reflection on the organisations we work with. We just want to help Mind in their support of people with mental health problems.
Every employer depends on having healthy and productive employees. Valued and supported staff are far more likely to deliver the best outcomes for your business.
If you want to attract and retain committed employees, prioritising the mental health of your staff needs to be core business in your organisation.